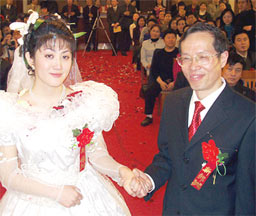 Wedding Bells in China!
After 44 years alone the Lord has answered our brother David's prayer and joined him to Elizabeth on March 28th in Beijing. David is our top Chinese coworker and Elizabeth will now join our team. She is a wonderful young lady who loves the Lord and has pretty good English skills. There were over 300 in attendance at the wedding, a full choir, unbelievable decorations and a wonderful spirit. I did the ceremony and was able to share the gospel with many there.
I know that many of you have been praying for David for a long time, thank you... God has certainly answered our prayers! Please keep praying for them as they make the adjustments to married life.
Please continue to pray for our work in china. The governments has been cracking down pretty hard lately and it is a major concern for us, it seems to be getting more difficult for the believers there. but as they say: "The church in china is like bamboo, you chop it down and it grows back stronger and taller!!!"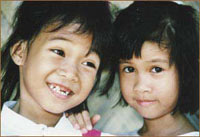 New Church Backs Muslim Work in the Philippines!
We are excited to report that the Covenant Church in Simi Valley, CA will be funding our work in a new Muslim village in the P.I. After the visit of two from the missions committee to see our work firsthand they have decided to partner with us to enter a new village with the Gospel! Besides financial support the church will be praying for the work and sending teams to do hands on ministry!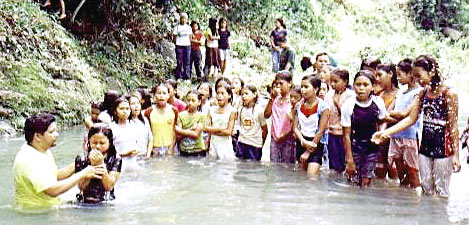 Summer Teams Ready for China Taiwan & Thailand
God has again singled out and called short term missionaries for this summer. We are so excited for all of the groups. Gwynn & Pooka will be taking their Lifelink group (home bible study) to Beijing, Shanghai, Changsha and Hong Kong where they will teach English at the Shanghai Normal University and visit an orphanage in Changsha.
We also have two teams from the college ministry of Southwest Community Church in Indian Wells, CA, led by Dan Parkins.
Romeo & Lorna will be going with a team led by Richard & Kathy Smith that will be teaching in our English school in South Thailand. This will be the Smith's 3rd time to Thailand!